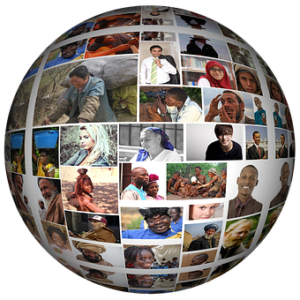 Human Services is a broad based degree that is well suited for people who are concerned with the welfare of often marginalized populations and a vision to make the world a better place. With opportunities in both government and non-profit sectors, a degree in Human Services can lead to fulfilling careers working with children and families, veterans, those with substance abuse issues, the elderly, those with disabilities, and in mental health services. Earning a Bachelor's Degree in Human Services can open the door to entry-level positions in human services which is a good option for people who need to begin earning an income right after undergraduate school. However, earning a Master's Degree in Human Services makes it possible to attain executive and managerial level positions in both government agencies and non-profit organizations as well as opportunity for career advancement in the field. Earning a Master's Degree in Human Services, while requiring some patience, can lead to longer term financial and career benefits. If you consider one of the top ten most affordable online Master's Degrees in Human Services you could even earn your degree while working full or part-time to advance your career or begin a new one in the field.
Master's vs. Bachelor's Degree – Where Can it Get Me?
Having a bachelor's degree in human services will qualify you for many entry-level jobs in human services including jobs as a Behavioral Management Aide, a Case Management Aide, a Probation Officer, a Juvenile Court Liaison, and a Community Outreach Worker. While some of these jobs pay hourly ranging from $12 – $16 per hour, the average annual income for the ones that are salaried positions is between $36,000 – $40,000 depending on the agency and location in the country. Having a master's degree in human services, however, qualifies you for a mid-level or even executive level position as the Director of a Human Service Agency, a Social and Community Service Manager, a Behavioral Case Manager, a School Social Worker, a non-licensed Marriage and Family Therapist, or a Student Affairs Administrator among many others. Salaries for these positions, most of which require a master's degree, range from $43,000 for social workers to upwards of $70,000 for executive directors of human service agencies.
Curriculum for Master's in Human Services and Experiential Learning 
In preparation for a wide variety of careers in human services the Core curriculum for most of the ten most affordable online master's degrees in human services includes courses on the foundations and principles of human services, legal and ethical issues within human service administration, research, design, and implementation of human service programs, sustainable funding for human service programs, program administration and management, multicultural issues in human services, and a final research or capstone course. Because a master's in human services is such a broad based degree there are often options for specializations to help students tailor their degree, including nonprofit leadership, addictions and recovery, child and family studies, gerontology, social service administration, criminal justice, and emergency management. Whatever concentration you choose, a master's degree in human services provides an in-depth education in what it takes to run a human service organization or program opening the door to a wide variety of careers.
For some students entering the workforce a bachelor's degree may be enough to get you started in the field, but a master's degree in human services provides a faster track to higher salaries and better benefits as well as to a manager level career with plenty of room for advancement.