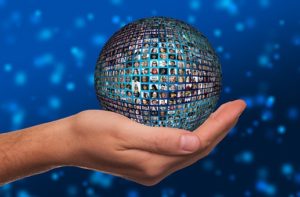 Earning a master's degree in any field is an immediate career booster and creates the opportunity to earn competitive wages and excellent benefits. In addition to these general outcomes, earning one of the top ten most affordable online Master's degrees in Human Services opens the door to a wide variety of careers working with people in diverse settings. This broad based degree can lead the way to human service careers in the public sector within government agencies or in the non-profit sector.
General Careers within Human Services
Many people who go into the area of Human Services are interested in working with a particular population or in a particular interest area. Those interested in higher education can become Student Affairs Administrators, Human Services Educators, or Higher Education Counselors. Many people who are interested in human services are gifted in leadership and are very motivated to make positive change in the world through management careers. For these types of people a career as the Director of a Human Service Agency or as a Social & Community Service Manager are good options as well as careers in the area of criminology. Or, if working with a particular population is what has motivated you to go into Human Services, career choices include working in an agency setting with children and families, or with senior citizens as a Geriatric Social Worker. Those with a master's in Human Services can even be Marriage and Family Therapists or Drug and Alcohol Counselors where licensing is not required. A career in any of these areas is highly attainable since each of the ten most affordable online master's degrees in Human Services has either optional or required areas of specialization, and many of them offer field experience in these areas as well.
Human Service Careers in Government
For those interested specifically in working in the public sector, there are many government agencies and departments who are looking for Human Service professionals both at the state and federal levels. Examples of such departments at the state level include the State Department of Human Services (sometimes called by other names in some states), Child Welfare departments, Aging and Disability Services, Adult and Family Services, and Employment Services. At the federal level there is the Administration on Aging, the Administration for Children and Families, Medicare and Medicaid Services, and Substance Abuse and Mental Health agencies among others.
Human Service Careers in the Non-Profit Sector
People who are highly idealistic and have a vision to change the world for the better are often a good fit for the non-profit sector. Social justice non-profit organizations like those described here often have a people-centric approach to their work and mission, attracting people interested in human service careers. The possibilities for a career in human services in nonprofit organizations are virtually endless. Depending on your particular area of interest or set of skills you could lead an agency or work directly with people as a case worker. Many organizations focus on a particular population or issue area, including child and family services, substance abuse services, homelessness services, or services for the aging just to name a few.
If you are interested in a human service career the decisions you will need to make while pursuing a master's in human services is 1) what type of position you want to hold – either a leadership role as a manager or director, or a service-oriented role as a case worker or social worker, and 2) what type of issues or population you would like to work with – children and families, the elderly, or people caught up in the criminal justice system to name just a few. Once these two decisions are made it will be easy to tailor your broad based Master's degree in Human Services to lead you to the career of your dreams.