Brett Gershon – Editor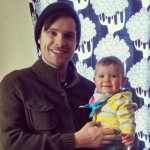 Brett Gershon is a teacher, freelance writer, and amateur musician. He is interested in education as a tool for social and cultural transformation and empowerment of individuals and communities. He has a bachelor's degree in English and education from Colorado State University and is currently pursuing his Master's in Education Policy Studies at the University of Wisconsin—Milwaukee. Brett has worked in a variety of fields including disability services, public education, and children and youth ministry.
Leah Wilson-Hartgrove – Editor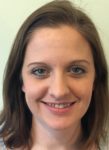 Leah is originally from California and has a bachelor's degree in Sociology from Eastern University outside of Philadelphia, PA. She has worked for over a decade with youth and their families in educational programs and in the field of restorative justice. Leah loves to support people through transitions and in important decision making in their lives, especially as it pertains to education and career pursuits. She has called Durham, NC home for 14 years where she lives with her husband and three children and others in the Rutba House Community.